Your Home Inspection Experts
Your Home Inspection Experts
WELCOME TO INSPECTIONTECH.US
Quality Residential and Commercial Inspection Services in Northern Ohio
Inspection Tech was founded in 2005 to help the current and future home and business owners of Northern Ohio by providing the highest quality full-service inspections. Our staff of highly trained inspectors and caring customer service representatives are passionate about helping our customers with the inspection services they need for peace of mind when purchasing, selling or building a home or property.
Full-Service Inspection for Residential &
Commercial Real Estate Transactions
Other than our exceptional staff, our full-service appeal is one of the biggest benefits that Inspection Tech offers. We provide a one-stop-shop for home and business buyers and sellers, real estate agents, investor groups, and more.
There can be a lot of emotions involved in buying a new home, especially if you are a first-time homeowner. It's our job as an unbiased third party to go in and inspect, test, and document everything that you need to know before you make any decisions to move forward.
Building a new home is a lot of work, so you want to make sure that work was done properly. The experts at Inspection Tech are here to assist with that!
Selling your home can be a very stressful time; worrying about any issues such as structural damage or mold presence can make you think twice about the value of your home. With Inspection Tech, you don't have to worry about those "what ifs."
You want to help your clients find the home of their dreams. That means making sure all boxes are checked, especially the less fun ones like structural, mold, and pests. Our team at Inspection Tech is proud to partner with the real estate agents of Northern Ohio!
TOP HOME INSPECTION SERVICE IN OHIO
Tom was very helpful - as a first-time buyer there is a lot I don't know and appreciated him taking the time to walk through every aspect of the thorough and detailed report with me. Responsive, timely, and helpful!
Henry Gerlach
Positive: Professionalism, Punctuality, Quality, Responsiveness, Value.
We worked with Tom during our inspection and it was such a great experience. We are first-time home buyers so the process was nerve-wracking but Tom made us feel comfortable and was great at explaining everything. We highly recommend them.
Allison O'Boyle
Positive: Professionalism, Punctuality, Quality, Responsiveness, Value.
Dan Lewis was awesome. I would definitely recommend his services. I was very pleased. I would definitely use this company again.
Amena Barnes
Great customer service! Kyle was our home inspector and he arrived on time (actually a little early!) and did a great job getting through the house both efficiently and thoroughly. He was able to identify a few different things that we would've never even thought about having been potential issues but would've cost us quite a bit to fix down the line when we found out about them later. Kyle was great about documenting and reviewing his findings with us in detail so that we had a better idea of what the more major safety/expensive issues were so that we could negotiate with the seller feeling well informed about what needed to be done to fix those concerns.
Mindy Meyers
Thank you Mr. Tom Dunlap for a thorough and detailed home inspection on my new home. Tom was professional, polite, and did a great job on his report. He was able to point out quite a few things that I had overlooked as well as offer some great information on the overall condition of the property and safety issues to be mindful of. I would recommend Tom for anyone purchasing a home but specifically for women who are purchasing homes and need an honest objective opinion from someone who will speak to them with respect. Thanks again Tom
Jaclyn Shaffer
If there was a way to give them 1,000,000 stars I would! Dan was the inspector when we bought our first home over seven years ago. He was so thorough and patient and moved through things slowly since it was our first time. The report was excellent and helped us know what to look for.
Recently we hired Dan again because we put an offer on a century home. I have to say that Dan and his diligence saved us from buying a home that was not safe for our family. I can only hope the next potential buyer has an inspector that is on Dan's level. We have wrote another offer on a new home and will be hiring Dan again. There's so many steps in the homebuying process and it can be a little overwhelming. I have recommended inspection tech for years to friends and family. From the first experience with them it stood out as memorable and I knew we were getting top notch service.
BRENNA JEAN RANDEL COOK
Had the pleasure of having Dan Malcolm as our inspector. He was extremely personable, allowed me to walk around with him to discuss his findings and ask questions as he completed our inspection. He explained everything thoroughly along with giving insightful recommendations for products, services, and fixes to any issues we came across. Would recommend Dan again and again!
Bryan & Meggi Kranek
Probably the easiest, smoothest experience I could have expected. Tom was thorough but didn't give too much information at once. Very reasonably priced and I trust them.
Kenneth Berry
We had Dan Malcolm as our inspector and we were so happy with his work. He went through the whole house with us, explained everything he was doing, took great pictures, and left very detailed notes. He even came back at no cost to do a re-inspection after the seller fixed everything we pointed out. We were very satisfied with his work and would recommend it to others.
Sara Fountain
Kyle Slack was prompt, efficient and knowledgeable. He answered all my questions and explained everything in a way I could understand. The cost was very affordable and the company was very accommodating to my schedule. I am a first-time home buyer, Kyle and Inspection Tech made this process of inspection so smooth and easy I would recommend.
Amber Schindler
Inspection Tech provides a great service for buyers in this crazy fast real estate market. Danny did a comprehensive inspection of my new house and I feel great knowing he went through the entire house.
Raymond Johnston
Dan did an extremely thorough job inspecting the property we are purchasing and going over the inspection report with us on Zoom. I appreciated that he provided a lot of information on potential water incursion issues and highlighted any major issues that were in need of immediate attention.
Kelly Rhodes
Dan was very professional and very detailed throughout the process. Price was unmatched elsewhere.Only reason I gave 4 stars is because the tech wasn't willing to hear my areas of concern before looking at the whole house first.
Corey Smith
Scott was amazing!!! He did a very thorough inspection on my potential condo. He was punctual, extremely professional and patient with me while going over the ENTIRE report. He explained everything in terms I understood and was not talking over my head. He let me know what needed immediate attention, what was just for my information, as well as what certain switches were for, which I would have never figured out. Being a first-time home buyer, Scott made me realize buying a home is so much more than aesthetics. I would definitely recommend Scott to anyone needing a home inspection. This was a very good experience which I learned a lot!!
Lisa Morgan
Absolute professionalism describes Scott MacDonald perfectly. His inspections are comprehensive, objective, and of the highest quality. His ability to clearly articulate the important aspects included in his report is remarkable! Scott truly works as an advocate for his clients. I look forward to working with him in the future, and would recommend Scott and Inspection Tech to anyone looking for an expert opinion regarding a home's condition! 
Brian Butkowski
I had the pleasure of working with Tom Dunlap on a commercial inspection. He has a great process and eye for detail. We received a thorough report very soon after. I'm really glad Tom has helped me through this buying process!
Dana Banyasz
Dan Malcolm was extremely thorough and knowledgeable while performing our home inspection. He was always willing to answer our questions and provided great insight. Dan ensured we fully understood all of the inspection items and what the next course of action could/should be depending on the severity of the finding. Dan's report provided us with valuable information that we used in making our decision to proceed with buying the home. We highly recommend Dan.
Charles Sherwood
Scott MacDonald did a thorough and professional job throughout the entire inspection. He was honest and extremely knowledgeable. Would 100% recommend!
Andrew Schuab
The home inspection was very thorough, caught a few issues that needed to be resolved, and helped us negotiate those items into our closing process. Highly recommend.
Sam Russell
Kyle was great to work with for my home inspection. He was very punctual, thorough and provided me with a very descriptive inspection. Pleasure to talk with about issues or concerns, and took the time to listen and verify any concerns I had. Kyle also made himself available very quick after I reached out regarding a home inspection. Will use in the future if ever need another home inspection.
Jacob Adams
I would highly recommend this company for inspection services! The inspector was very thorough and wrote a detailed report. He went through the report with us at the end of his visit to see if we have any questions and took us to the areas in person to point out problems. He was very professional, came 30 minutes early to check out the property. Company was responsive to calls and emails.
Monica Rondinelli
Scott did an incredible job, I ended up not moving forward on the deal and InspectionTech saved me from making a bad business decision. I have used different companies in different states, these guys are the best.
Carlos Deoliverira
Tom Dunlap inspected the property that I eventually bought. I was out of state but my realtor was with Tom. Tom did a very concise and in depth inspection which I was able to use to get the price reduced by quite a bit and also all the electrical work done paid by the seller. It is a great advantage to know exactly what condition the property that you are buying is in. Bottom line, money well spent!
Jeff Sherman
Positive: Professionalism, Punctuality, Quality, Responsiveness, Value. Dan is phenomenal. I would recommend him 10 times over again to anyone.
Timothy Kiedrowski
David did an excellent and thorough job inspecting the home. He took the time to explain all issues found without raising unnecessary alarm, and provided suggestions for remediation. He also answered any and all questions about the home and report
Adam Pengal
I was able to get an appointment on a Saturday with only 2 days' notice. Kyle was early to our appointment and very thorough. He was able to point out not only the items that needed immediate attention with the house but was also able to give items that would need maintenance or replaced in the next 3-5 years.
Stan Wolford
Very professional and thorough inspection. Dan Malcom comes highly recommended. Amazing job and report was completed the same day as the inspection.
Andre Bays
I was so glad I decided to go with this company, Inspection Tech., after looking into several companies to perform an inspection on a home I was considering buying. The inspector, Kyle, was very thorough, professional and kind. I had peace of mind after he performed the inspection and after he reviewed with me the inspection results, in detail, to ensure I understood fully all that it entailed from the major issues all the way down to something as simple as a missing electrical outlet cover. I would highly recommend this company to anyone looking to have a home inspection performed; it won't be necessary to look any further than Inspection Tech.. Kyle, the Inspector, was awesome!
Kathy Polensek
Aaron and Sarah were awesome. Very professional and helpful. Very detailed reports as well.Would highly recommend them.
Terri Hrovat
Tom was absolutely amazing! Both myself and the realtor were there. Tom showed me and explained the issues he saw as well as what to do to remedy them. We had lovely conversation while he was doing an excellent job. He noticed a lot of things my husband and I would never have known to look for. Tom was also so accommodating and amazing to work with. He is a very genuine person and you can tell he truly values what he does for families.
Alyssa Nicole
Wow! The seller requested we get our inspection immediately. I called and got one the same day! Kyle arrived early and started on the outside. His inspection was detailed and thorough. I stayed with him for the most part to see what he was finding. He was kind, informative, professional and personable. He answered all of my questions, repeating some info that wasn't clear to me. I was confident that he found everything there was to find and the report was sent to me within a half hour of him finishing. We didn't end up getting the house, so I will be calling Inspection Tech again within the week and asking for Kyle. Great prices and exceptional service! Thank you!
A Geiger
Dave was so nice and amazing! Listened to my concerns for the home I'm buying and took the time to explain the entire report to me. Answered all of my questions and was very professional. Would recommend to everyone.
Brian Mar
Clear, concise & professional. We received the report within an hour of being done and we appreciate the follow up regarding any additional questions or concerns. Some companies also include an estimate of repairs which would be nice to add to your report. Generally, the report was very easy to understand and well written, pictures were clear and showed detail. Happy in general!
Jacqueline Smith
Our inspections are always done thoroughly yet in a timely manner, and we complete each inspection with a comprehensive report for our customers to use for decision-making power or as peace of mind.
Radon is an odorless, colorless gas that emanates naturally from the soil and can only be detected by testing for it.
One of the biggest concerns people have when buying a new home or building for their business is mold. Our team can give you the peace of mind you need.
Pests can be a real pain to deal with, especially if you don't know they are there. Our services are really focused on finding the types of pests that will cause damage to you or your home.
We offer a basic structural inspection with any general home inspection service. Based on the general inspection, we may make additional structural recommendations and refer you to our structural engineering partners.
Inspection Tech is well known for our residential home inspection services, but we offer commercial inspections too! Similar to our residential inspections, our commercial inspections are thorough and timely.
Latent and hidden plumbing defects can be costly and cause issues down the road. Sewer scoping with our state-of-the-art camera can help ease your mind.
In order to combat the risk of lead poisoning, the Cleveland City Council recently passed a law requiring all rental properties built before 1978 to receive a Lead-Safe Certification. If you're an investor, property manager, or landlord, this could apply to you!
Keep your family or business safe and healthy with clean water in your building! Rest easy knowing that the water you drink and bathe in is free of common water nuisances with Inspection Tech's Water Quality Testing Services!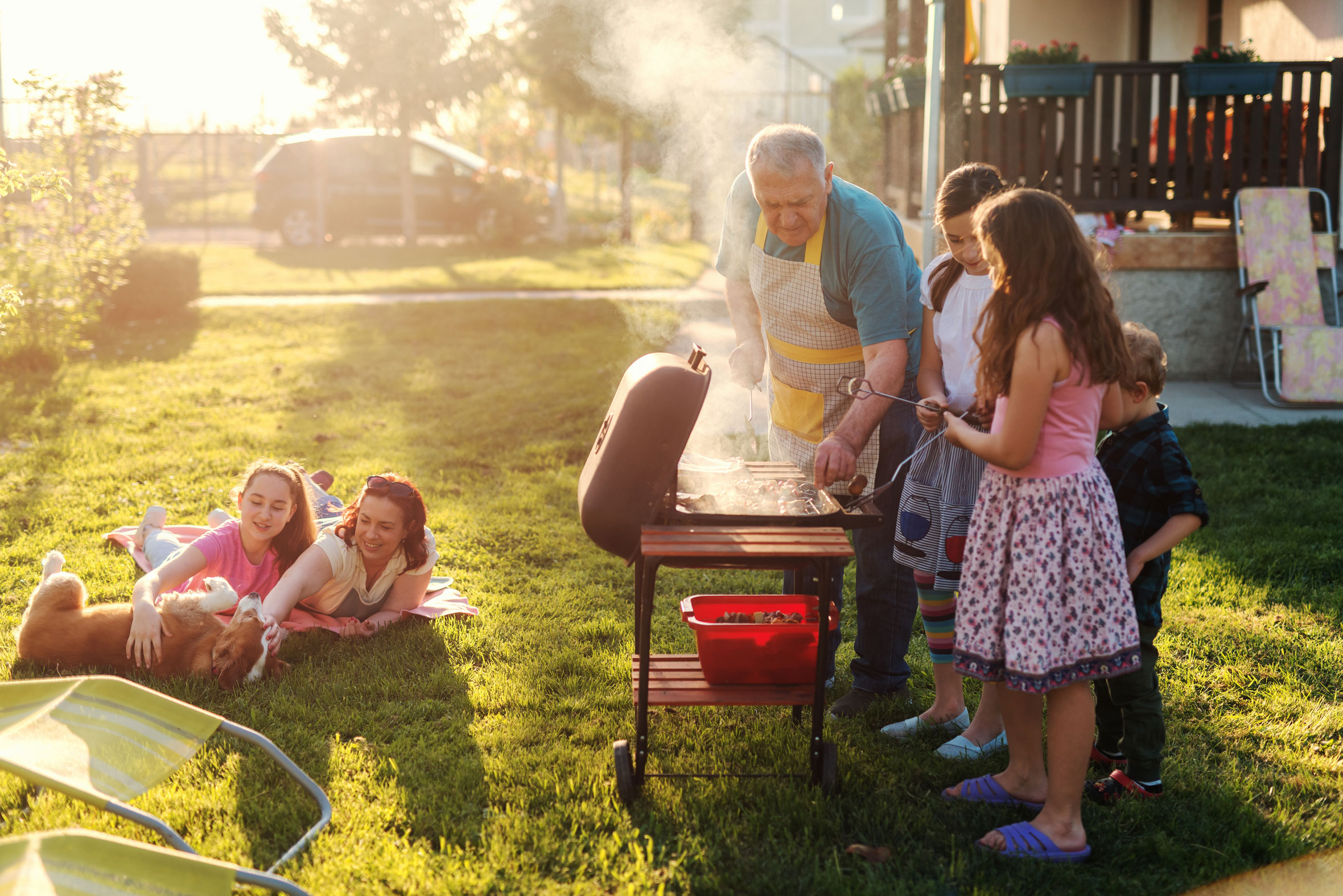 Spring maintenance is a proactive approach to preserving the value, comfort, and safety of your home!
Read More
Home Inspection Services in Northern and Northeast Ohio
We provide home inspection services in Northern Ohio and Northeast Ohio including all of Cuyahoga, Lorain, Medina, Lake, Geauga, Erie, Huron, Summit, Portage, Stark, Mahoning, Trumbull, Ashtabula, Lucas, Ottawa, Wood, Seneca, Wayne, Ashland, Richland, Sandusky Counties. This list is not comprehensive, so please contact us for more information about the cities we serve or schedule a home inspection using our online request form.
Water Quality Testing - $200
Want to know what is in your water? We can test for several contaminants and provide with an on-site evaluation of your water quality.
FREQUENTLY ASKED QUESTIONS