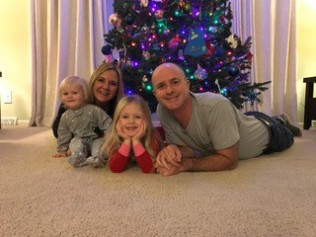 About Jeff
Jeff is a life-long greater Cleveland resident. Born in Parma, OH and was raised in North Royalton, OH, Jeff graduated from North Royalton High School in 1993 and went on to attend The University of Akron. He graduated in from Akron in 1998 with a bachelors degree in Marketing and Sales Management.
Jeff went to work in industrial sales following graduation where he successfully managed a 5 state territory until switching careers all together. Deciding to pursue his life long desire to become a professional fire fighter, he has been a professional fire fighter/paramedic since 2003.
Jeff joined the Inspection Tech team in the fall of 2014. He is a tenured inspector wit the company, and has performed over 550 inspections (single family dwellings, multi-unit dwellings and commercial properties). He consistently receives high marks from his clients in the form of positive testimonials and business referrals.
Jeff is a homeowner with a solid background in remodeling, renovation and construction. He is certified though InterNACHI and through Inspection Tech's rigorous training and testing process.
Jeff values hard work, attention to detail, thoroughness and honesty. He is also proud to be an Eagle Scout. Married to his wife Lisa and is the proud father to his two daughters Madelyn and Emily.
Why Choose Inspection Tech?
We know the most important thing you are looking for in a home inspector is trust. You need to know that the company you hired is knowledgeable, experienced, and has your best interests in mind. With Inspection Tech, you can rest assured that we check all of those boxes and more!