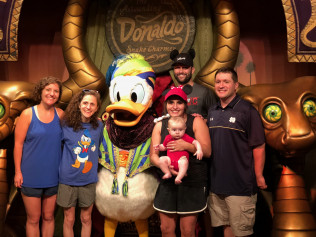 About Rachel
Rachael is your go to morning office administrator for Inspection Tech. She is ready, willing, and able to assist you with scheduling and arranging your home inspection, answering questions or concerns you may have, and give you the assurance that you will be provided with a quality and thorough inspection on your new investment. She has Bachelors degrees in business and marketing and nursing.
Rachael is a Cleveland native, having been raised and still residing in Fairview Park. She enjoys spending time with her family - especially her first nephew-reading, puzzles, the Cleveland Orchestra, being outside in sunshine, and anything Disney!
Why Choose Inspection Tech?
We know the most important thing you are looking for in a home inspector is trust. You need to know that the company you hired is knowledgeable, experienced, and has your best interests in mind. With Inspection Tech, you can rest assured that we check all of those boxes and more!