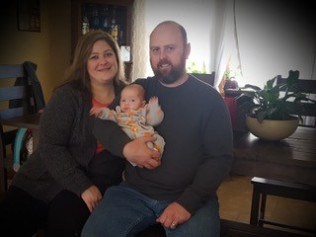 About Kyle
Kyle has recently joined Inspection Tech as an inspector, bringing a variety of knowledge and experience to the team. From a young age, Kyle assisted his father in performing house repairs, upgrades, and remodels, always curious to take things apart to see how they work. Has also spent a few years doing roofing during college. He continued to utilize his skills as a landlord, and was acting manager and maintenance specialist for another property.
Kyle has a Bachelor of Science in Human Ecology from Ohio State University, and is a Certified Welder. Kyle is a Navy Veteran who specialized in maintenance and preventative maintenance, and has a background in computers, welding, and management.
In his free time, Kyle enjoys spending time with his wife and daughter, being outdoors, and working in his garage. He is a hard worker, dedicated, honest, and detail oriented.
Why Choose Inspection Tech?
We know the most important thing you are looking for in a home inspector is trust. You need to know that the company you hired is knowledgeable, experienced, and has your best interests in mind. With Inspection Tech, you can rest assured that we check all of those boxes and more!